The Versatility of Paper Cup Holders:
A device used to hold a paper cup, usually for hot or cold beverages, is known as a paper cup holder. It is intended to shield the user's hands from being cold or scorched by the cup's contents. Paper cup holders may be manufactured from various materials and come in various sizes and forms. They are typically disposable and frequently composed of cardboard or other paper-based materials. Coffee shops, fast food restaurants, and milk tea shops are just a few places that have paper cup holders. They are frequently used for take-out or to-go drinks. This holder makes it simpler and more pleasant to enjoy a hot or cold beverage on the go by offering a practical and hygienic solution to carry a paper cup.
Paper cup holders are needed for anybody who loves drinking coffee, tea, or other hot beverages on the road. Paper cup holders offer a practical solution to transport numerous beverages at once in addition to shielding hands from the heat. Paper cup holders are incredibly useful due to their distinctive shape, offering a variety of functions, from preventing burns to maintaining a tidy and organized workplace. They may decrease trash and are inexpensive and reusable. A few things should be considered while selecting a paper cup holder. The kind of cup you're using, the holder's size, and the style must be considered.
How to Use Paper Cup Holders to Simplify Your Life?
Paper cup holders are affordable yet useful gadgets that may simplify your life in several ways. Paper cup holders are a flexible and useful alternative if you're searching for a practical method to carry your drink, a hands-free hydration option, or a way to cut waste and keep organized. Additionally, they're an excellent method to upgrade your throwaway cup experience without breaking the bank because of their inexpensive cost and possibility for creative projects. Anyone who often uses throwaway cups may find paper cup holders to be a very helpful item. In addition to giving, you a convenient method to carry your drink, they also help you keep organized and reduce waste. Here are some suggestions for using paper cup holders to simplify your life.
Hydration without using your hands:
You may also use paper cup holders to make drinking on the move more practical. You may carry your drink without holding onto it the entire time by utilizing a holder with a handle or strap. This is especially useful if you need your hands free when walking, riding, or doing another activity.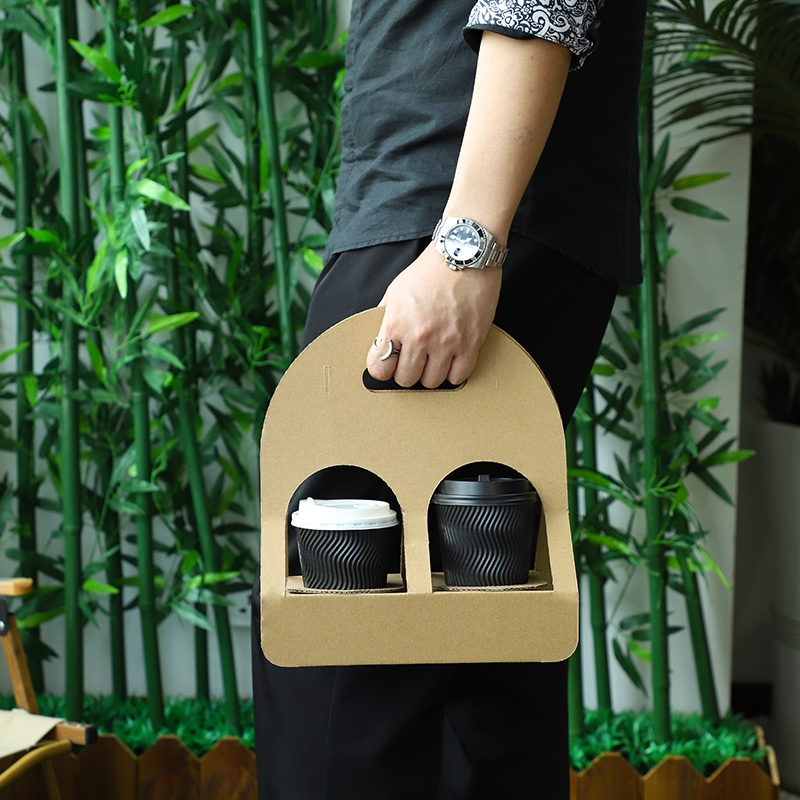 Decrease waste:
Paper cup holders can minimize trash by making it easy to reuse your cups. Disposable cups are a significant source of waste. Because a holder can assist in minimizing spills and leaks, you can avoid tossing away cups that still have some liquid inside them. As an alternative to grabbing a fresh cup every time, you may use the holders to hang onto cups you want to refill.
A practical drink carrier:
The fact that paper cup holders make it simple to carry your drink is one of its most evident advantages created by the paper cup holder factory, Lokyo. A paper cup holder offers a reliable and solid solution to transport your drink without spilling it, whether getting a coffee on the fly or bringing one to a picnic. This can be especially useful if you bring several beverages simultaneously because the holders can be stacked.
Organization:
Additionally, using paper cup holders may keep you organized. You can track who is drinking what by giving each drink a distinct colour or pattern. Alternatively, you might use them to hang onto cups you want to refill as an alternative to grabbing a fresh cup each time.
Marketing and branding:
Paper cup holders may be a terrific method to promote and sell your company if you own a drink-serving establishment. Give your company a unified and expert image by personalizing the holders with your logo or brand name. They can also be used to advertise certain deals or coffee shops.
Creative initiatives:
Paper cup stands may be employed in artistic endeavours as well. You may embellish them with paint, markers, stickers, or other materials to make distinctive and customized holders. They can also be the foundation for other crafts, such as flower pots or bird feeders.
Cost-effective:
Finally, paper cup holders are an affordable solution to enhance your experience with throwaway cups. They may be purchased in quantity for even more discounts and are normally affordable. Over time, you can save money by utilizing them to prevent trash and reuse your cups.
Why has Lokyo considered the best paper cup holder factory?
The top producer of paper cup holders in the area is Lokyo. Our goods are created with premium components, and distinctive designs make them ideal for every situation. Each one is long-lasting and available in a range of sizes and colours. Additionally, we provide a satisfaction guarantee for our goods.
Our goods are built using premium components and have cutting-edge, fashionable, and practical designs. Each product is made with the utmost care and complies with all safety regulations thanks to our skilled designers and engineers.
Along with several personalization choices, the paper cup holder factory, Lokyo, provides consumers with a special and practical way to buy paper cup holders. Paper cup holder factory, Lokyo have been operating for over 25 years and has been providing consumers worldwide with high-quality items.
Lokyo produces paper cup holders and other throwaway goods. We are renowned for providing top-notch customer service and high-quality goods. To accommodate the requirements of each business, we provide a wide choice of products.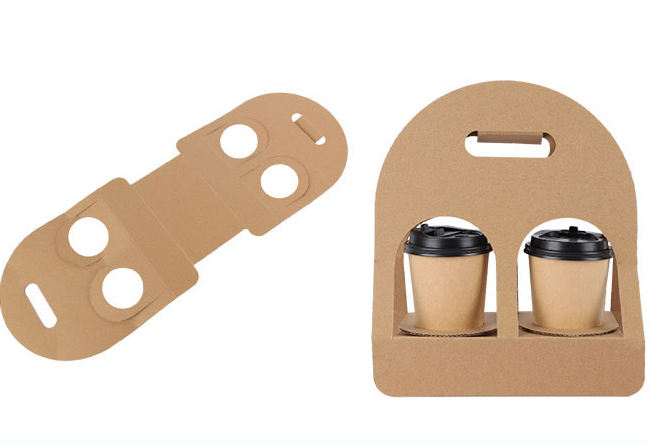 Conclusion:
Paper cup holders are necessary for a restaurant or coffee shop. They make it simpler for you to transport and hold hot drinks and prevent your hands from getting burned. LOKYO is aware of the difficulties businesses have when attempting to build brand recognition. We have effectively improved the brand image of thousands of businesses over the years. Additionally, we promote sustainable growth and biodegradable packaging to benefit businesses and the environment. We want you to be successful.