What is meant by Kraft paper salad box?
A container constructed from Kraft paper, a strong and environmentally beneficial material created from wood pulp, is a Kraft paper salad box. It is frequently employed in restaurants, cafés, and other culinary facilities to pack and serve salads. The conventional design of Kraft paper salad boxes includes a leak-proof coating or liner to stop moisture and dressing from leaking through the container. Depending on the type and quantity of food served, they come in various sizes and shapes. Due to their biodegradability and simplicity in recycling, these salad boxes are seen as an environmentally beneficial substitute for conventional plastic or Styrofoam containers. They are a popular option for takeaway since they are lightweight and simple to transport and discard.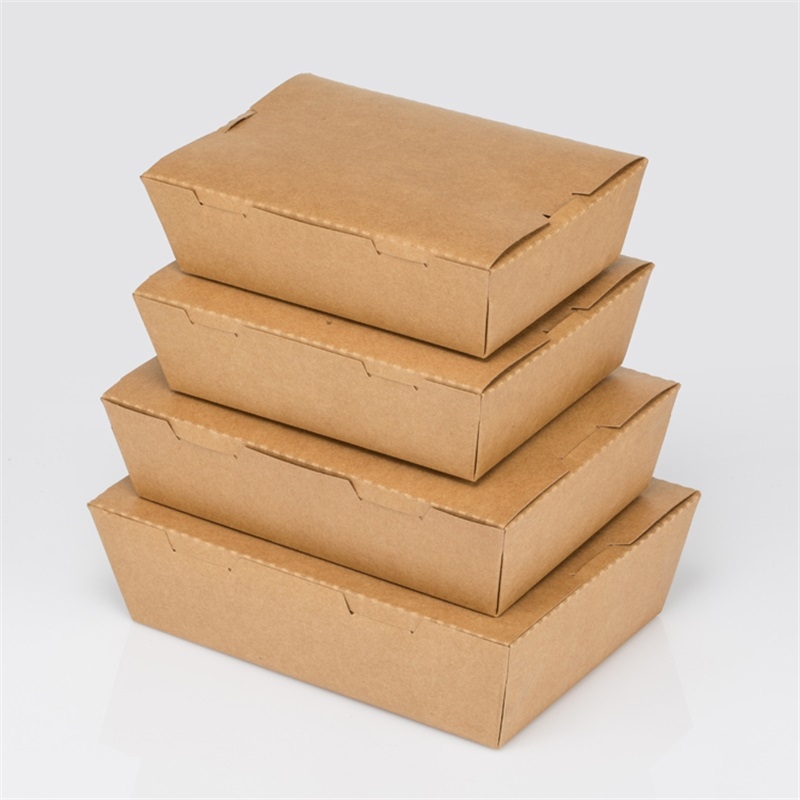 Why LOKYO Kraft Paper Salad Boxes factory are the Right Choice for Your Catering Business?
The Kraft Paper Box is the ideal answer to all your packaging requirements. This box is made from premium Kraft paper and is strong, durable, and adaptable, making it perfect for various uses. This Paper Box is ideal whether you want to package food products, presents, or other small goods. It offers a traditional and timeless aesthetic that will improve the display of your items with its clean and straightforward design. One of its key advantages is that this Paper Box is built of environmentally friendly materials. Kraft paper is a robust, long-lasting, recyclable, and biodegradable type of paper.
Because you decided to use this product, you will help the environment and your consumers. Our Paper Box is simple to assemble and has a strong design that guarantees your goods are safe throughout delivery. The box has a natural brown colour that gives it a rustic and genuine feel, making it ideal for firms that care about the environment. Our Paper Box is a flexible, useful, and environmentally responsible answer to all your packaging needs. This box is great for packaging food products, presents, or other tiny goods.
The Features of the Kraft Paper Box without Windows:
The Non-Window Kraft Paper Box has the following characteristics:
The Non-Window Kraft Paper Box is produced from premium Kraft paper, a renewable resource and kind to the earth. It is a fantastic option for firms that care about the environment because it is 100% recyclable and biodegradable.
Design that is Simple and adaptable:
The Non-Window Kraft Paper Box features a simple and adaptable design, making it perfect for a wide range of applications. It has a rustic and genuine feel, and its natural brown colour makes it ideal for packing food products, presents, and other small goods. Additionally, you may easily add your branding or labelling thanks to its blank surface.
This box's strong design guarantees your goods are safe throughout transportation. Because it is constructed of sturdy Kraft paper, it is extremely strong and resistant to ripping and crushing.
The Kraft Paper Salad Box Factory is now accessible: Superiority and Convenience:
Kraft Paper Salad Box Factory Manufacturer specializes in creating premium salad boxes that are environmentally friendly for restaurants. Our goal is to satisfy our clients' demands while offering easy and ecologically friendly packaging solutions. To ensure that our salad boxes are strong, leak-proof, and resistant to grease and moisture, we exclusively utilize the highest quality Kraft paper materials. Our boxes are ideal for salads, sandwiches, and other takeaway items and are available in various sizes and shapes to match different food servings and types.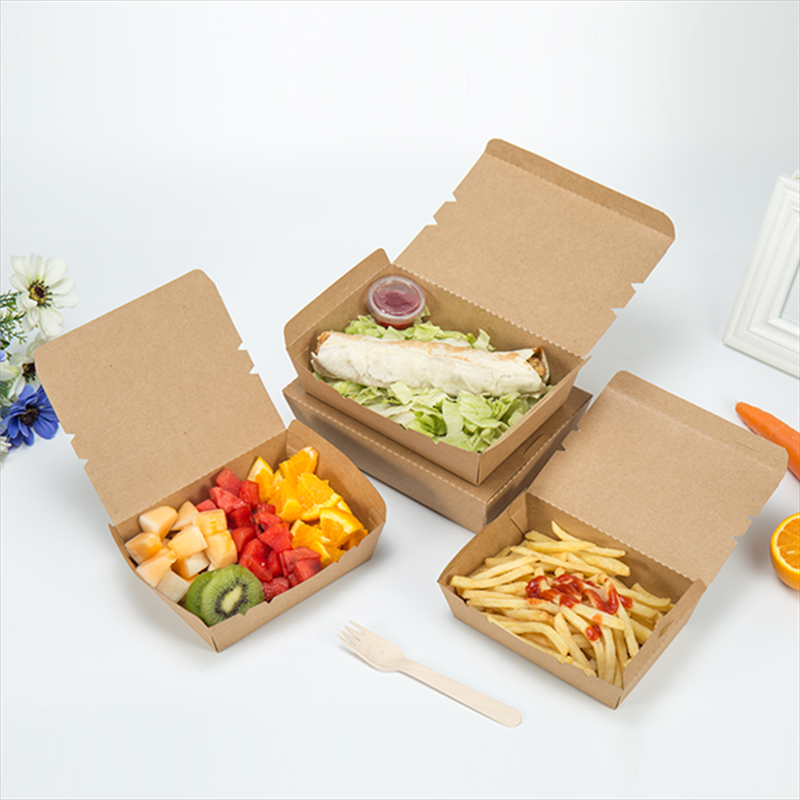 Our production procedure is set up to guarantee the highest standards of cleanliness and security. Our quality control team ensures that every product leaving our facility fulfils our high standards while we create our boxes using cutting-edge machinery and equipment.
We are dedicated to sustainability and minimizing our negative influence on the environment. We employ environmentally friendly methods to reduce waste and energy use and use recycled materials to produce all of our boxes. Our boxes may be readily disposed of after usage because they are compostable and biodegradable. Kraft Paper Salad Boxes manufacturer is committed to offering convenience and quality to companies looking for green packaging options. To find out more about our goods and services, get in touch with us immediately.
Affordable Manufacturing at the Kraft Paper Salad Box Factory:
Due to its eco-friendliness and capacity to preserve food freshness, Kraft paper salad boxes have grown in popularity. There are a few important things to consider if you're looking for a reputable manufacturing company selling these boxes for a fair price. It's crucial to pick a facility that focuses on producing Kraft paper salad boxes first and foremost. Eventually, you may save time and money by ensuring the boxes are built precisely and quickly. This guarantees that the factory has the knowledge and experience to produce high-quality boxes that meet your unique criteria. A reliable Kraft paper salad box factory manufacturer will use strict quality control measures to guarantee that each box satisfies your requirements and standards. This helps avoid any problems or flaws affecting your items' caliber.
Conclusion:
To serve salads and other foods, the Kraft Paper Salad Box Factory Manufacturer offers a practical and affordable solution. Because their boxes are built of high-quality materials, your consumers will have the finest possible experience, and your food will stay fresh and tasty. LOKYO has always been dedicated to providing top-notch bespoke packaging solutions to the food and beverage service sector. We have a skilled R & D and design team for packaging that enables us to provide our customers with excellent, fully customizable packaging and designs, including bakery boxes, bespoke paper cups, disposable plastic cups, takeaway containers, cup sleeves and much more. Our goods have QS certification, national quality management system SO14001, and ISO9001 certification.