What is meant by plastic cups?
Typically used for holding and consuming beverages like water, soda, or juice, plastic cups are a type of container constructed of plastic. Usually, it is disposable and light. Drinks can be served in plastic cups, which are practical and affordable for any catering store, coffee shop, and fast-food restaurant. A wonderful approach to save money and time is to purchase them in large quantities at wholesale costs. 
Advantages of Buying Wholesale Plastic Cups:
Buying plastic cup wholesale prices can have several advantages for people and organizations. The advantages of buying plastic cups in bulk are cost savings, ease, customizability, sustainability, adaptability, hygiene, and durability. Plastic cups are a fantastic choice whether you are a business owner or individual searching for an economical and useful solution for your beverage demands. The benefits of purchasing plastic cup wholesale prices, such as cost savings, convenience, and sustainability, will be discussed in this article.
Saving money is one of the most important advantages of buying plastic cups. Purchases frequently result in reduced unit costs, translating into significant cost savings compared to smaller purchases. This can result in considerable savings over time for companies that require a lot of cups, such as fast-food restaurants, milk tea shops, and coffee shops.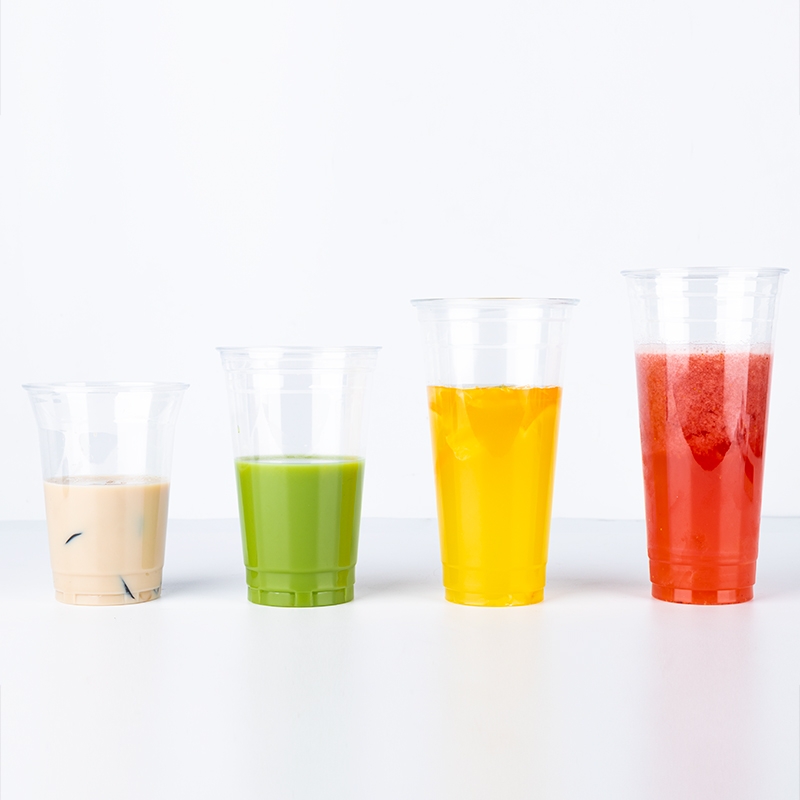 Convenience is another benefit of buying plastic cups from the best wholesalers, Lokyo. You may purchase additional cups with greater numbers and always keep them on hand. Businesses that often utilize cups, like coffee shops or food trucks, can benefit the most. By buying in bulk, you may save time and effort by avoiding repeated excursions to the shop to replenish your supply of cups.
Wholesale vendors, Lokyo provide plastic cups with customized features, such as printed logos or patterns. Businesses wishing to advertise their brand or develop a specific appearance or theme for an event may find this especially helpful. Customized cups are sometimes more affordable when purchased in bulk than in smaller quantities.
Although buying plastic cup wholesale prices can be a more sustainable choice, plastic cups are frequently connected to environmental problems. By purchasing it, you can lessen your carbon footprint by requiring less packaging and transportation. Additionally, we provide environmentally acceptable plastic cups made of recycled or biodegradable materials.
Versatility is another advantage of buying plastic cups in quantity from wholesalers. Plastic cups are appropriate for various uses because they are available in several sizes and designs. Plastic cups are a flexible alternative tailored to your needs, whether for cold drinks, hot beverages, or product sampling.
Regarding hygiene, disposable plastic cups can sometimes be more sanitary than reusable cups or glasses. Plastic cups are often used just once before being thrown away, whereas washable cups and glasses must be cleaned in between usage. This is crucial in places like fast food restaurants, catering shops, or establishments that provide food services, where hygiene is of the utmost importance.
Lastly, plastic cups may be a robust and long-lasting solution if you buy high-quality cups. Although plastic cups are sometimes considered throwaway items, they may be used repeatedly before being thrown away. This can be very helpful for people or businesses who aim to decrease their waste and environmental effect.
Why should you purchase plastic cups wholesale from the Lokyo Company?
It's crucial to pick a trustworthy and dependable supplier when buying plastic cups for private or commercial use. Lokyo, a business specializing in purchasing plastic cups in bulk, is one such supplier. In this article, we'll review the benefits of purchasing plastic cups in bulk from Lokyo.
Lokyo is dedicated to offering its clients premium plastic cups. The cups are made of materials safe for human consumption that are food-grade. They are perfect for both indoor and outdoor restaurants because they are strong and made to withstand repeated use. You can buy plastic cups from Lokyo in various sizes, hues, and designs to find something that suits your requirements.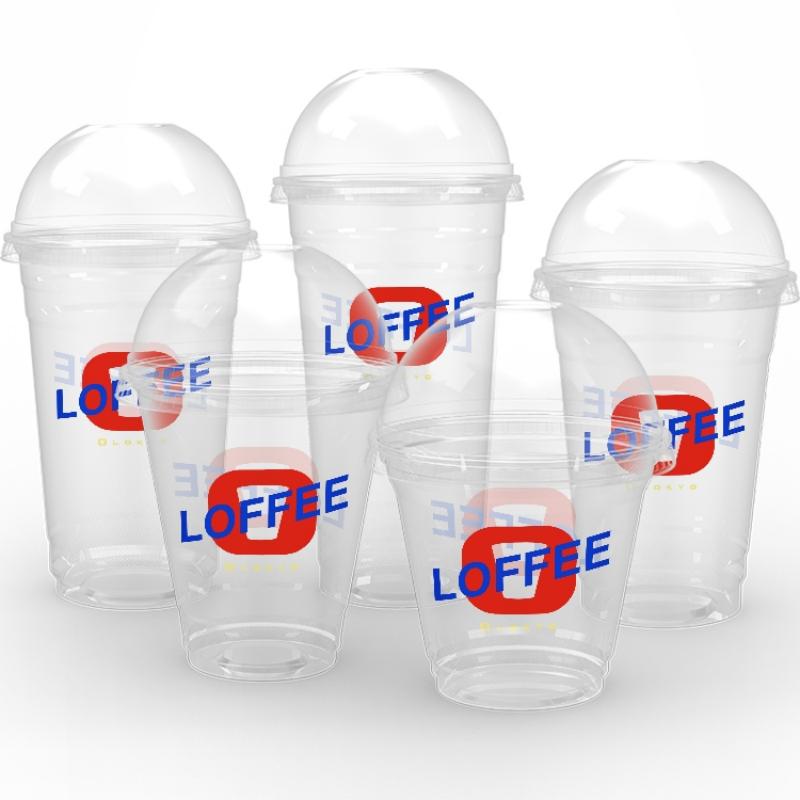 A budget-friendly approach to stocking up on these necessary products is purchasing plastic cups from Lokyo. With the organization, you may get our items at reasonable prices, and you can save more money the more you purchase. Businesses like food restaurants, milk tea shops, coffee shops, and food trucks that often use plastic cups would benefit the most from this.
Lokyo provides the plastic cups you need if you want them to stand out from the crowd. The business provides customized choices, such as the ability to have your logo or other graphics printed on the cups. This is a great method to market your company or event and provide visitors or consumers with a special experience.
Lokyo is aware that efficiency is crucial while managing a company. Because of this, the business provides quick and effective delivery to ensure your plastic cups arrive on schedule. This is crucial for companies who need to resupply swiftly or for event planners with tight deadlines.
Environment-friendly Alternatives:
In the modern, environmentally concerned society, thinking about how your purchases may affect the environment is crucial. Lokyo provides solutions that are friendly to the environment, such as biodegradable plastic cups. These cups have a smaller environmental impact because they are constructed of materials that decompose naturally. Using biodegradable plastic cups is a great approach to demonstrate to your clients or guests that you care about the environment.
Outstanding customer service:
To its consumers, Lokyo is dedicated to providing first-rate customer service. Customer service representatives from the business are on hand to address any queries or worries. Additionally, we are open to working with you to ensure you have the goods and services you require for success.
Wide range of Applications:
Numerous applications may be made use of Lokyo plastic cups. They are perfect for companies in the food and beverage sector, such as eateries, cafés, and bars. Additionally, they work well for catering shops, fast food restaurants, etc.
The Lokyo plastic cups are practical and hygienic. They are perfect for firms that prioritize cleanliness because they are simple to clean and sanitize. Additionally, they are portable and lightweight, making them useful for catering shops and other circumstances when glassware is impractical.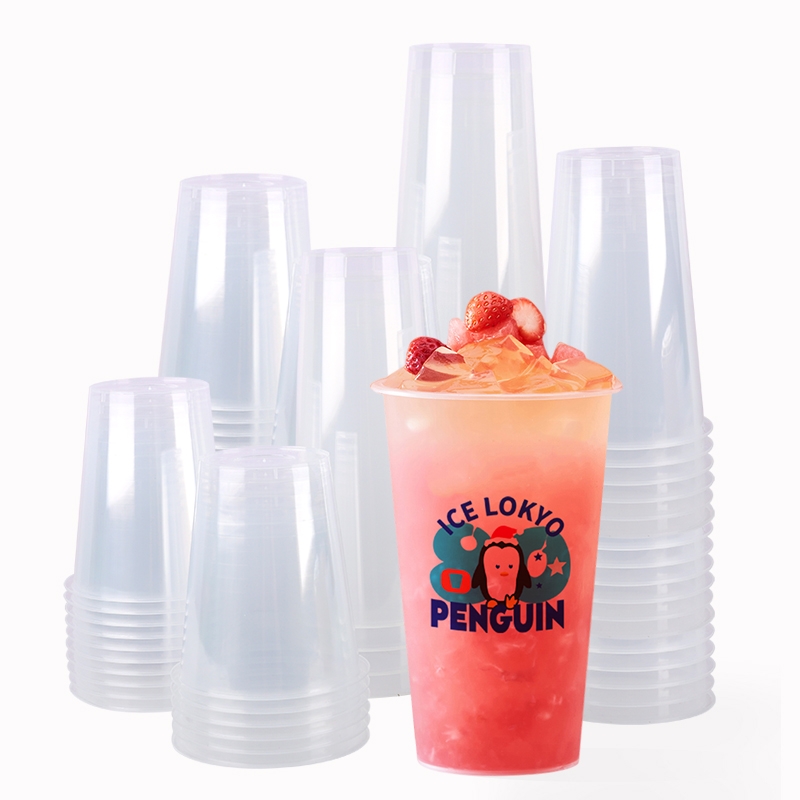 Conclusion:
When seeking high-quality goods at competitive pricing, organizations and individuals might consider purchasing plastic cup wholesale from LOKYO. The firm is a great pick for anybody needing plastic cups because of its customized possibilities, quick shipping, ecologically friendly solutions, good customer service, and wide range of uses.