What does customizable catering packing and design mean?
Customizable catering packing and design refers to developing unique packaging and presentation for food or beverage products being supplied for a function or event. To meet the unique requirements of the occasion or the client's preferences, this may entail selecting the kind of container or packing material, picking colors and patterns for labels or packaging, or even altering the form or size of the package.
A catering service, for instance, can provide a variety of packaging choices for its food and drinks, such as disposable plastic cups and paper cups, biodegradable containers, or reusable glassware. Additionally, they could provide other labeling or branding alternatives for the box, including unique logos and art pieces.
Customizable catering packaging and design manufacturer aims to provide visitors with a distinctive and special experience while offering useful packaging for the food and beverages being supplied. Catering firms may contribute to improving the overall experience of the event and making a lasting impression on attendees by customizing the packaging and presentation to the individual demands and preferences of the consumer.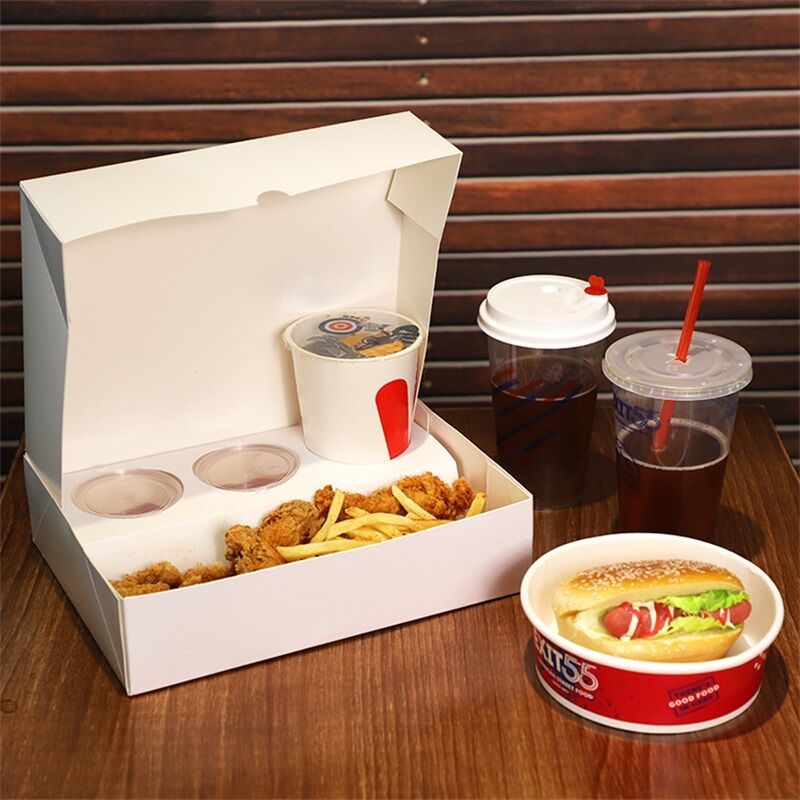 LOKYO Making Your Catering Packaging Special and Customizable:
The company LOKYO specializes in developing distinctive and customized catering packaging. They provide various packaging options for all kinds of catering requirements, including disposable cartons, bags, and more.
The ability to tailor the packaging to your unique needs is one of the key advantages of using LOKYO for your catering packaging. Various customization choices are available, such as branding, logos, colors, and designs. As a result, you may design packaging that represents your company's image and differentiates itself from the competitors.
Another benefit of choosing LOKYO is the quality of its products. It makes resilient, leak-proof, and environmentally friendly packaging using top-notch materials. As a result, your food will be kept safe and fresh during transportation, and you can feel good about utilizing ecologically responsible and sustainable packaging.
Stackable containers, lids that are simple to open, and secure closures are just a few of the practical characteristics that LOKYO offers to make its packaging simple to use and transport. To help you choose the perfect packaging for your catering needs, they also provide a variety of sizes and forms.
The Advantages of Customizing Your Catering Experience with Eye-Catching Design and Packaging Manufacturer:
Making your catering experience unique through attractive design and packaging has several advantages, including: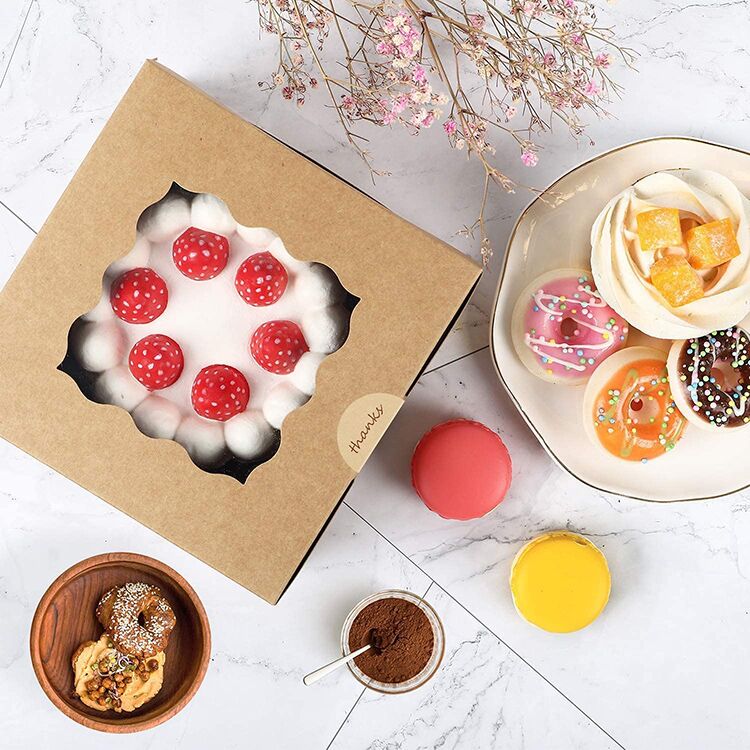 Packaging appealing to the eye might bring in potential clients and entice them to learn more about your catering business.
Increasing brand recognition:
You may raise brand awareness and increase the recall value of your catering service by personalizing your packaging with your company's colors, logo, and content.
Enhancing customer experience:
A well-designed and aesthetically pleasing packaging may improve your catering service's overall client satisfaction.
Differentiating from rivals:
Your catering company may stand out in a competitive market by using customized packaging to set itself apart from rivals.
Creating a professional image:
Catchy packaging may help your catering business project a professional image and convey pride in your food and service caliber.
Eye-catching packaging may boost sales by enticing consumers to buy and by making your catering service more desirable to people just browsing.
Who is a competent manufacturer of customizable catering packaging and designs?
LOKYO has dedicated itself to providing top-notch custom packaging solutions to the food and beverage service industry since 1997. With the help of our expert packaging R & D and design team, we can provide our clients with excellent, fully customizable packaging and designs for their products, such as bakery boxes, bespoke paper cups, disposable plastic cups, takeaway containers, cup sleeves, and much more.
LOKYO is a Guangzhou-based company that offers customizable catering packing and design manufacturing for supermarkets, restaurants, coffee shops, bubble tea cup stores, supermarket chains, and more. Additionally, our goods have QS certification as well as ISO9001 and SO14001 national quality management system certifications. We have effectively improved the brand image of thousands of businesses over the years. Additionally, we promote sustainable growth and biodegradable packaging to benefit both businesses and the environment. We want you to be successful.
LOKYO Create customization to advance your catering packaging and design:
Customization can expeditiously advance your packaging and design. You may provide your consumers with a one-of-a-kind and unforgettable experience by customizing the catering's packaging and design.
Your brand's logo and color scheme may be included in the design of your catering packaging as one method to make it unique. As a result, your consumers will be more likely to recognize your brand and associate it with positive things. You may include personalized labels or stickers to make your packing more unique and exclusive.
Offering a variety of packaging choices that suit your consumers' tastes is another approach to tailoring your catering design. For clients that value sustainability, for instance, you may provide eco-friendly packaging solutions or offer various sizes and forms of packaging to accommodate multiple dish kinds. Consider allowing customers to customize the cuisine they get.
Conclusion:
It appears that LOKYO is a company that specializes in creating and producing individualized catering packaging. For events, restaurants, and other food-related enterprises, the corporation may offer packaging options for food items. LOKYO may enable its customers to create distinctive packaging that caters to their particular demands, branding, and aesthetic preferences by providing customization possibilities. We have a skilled R & D and design team for packaging that enables us to provide our customers with excellent, fully customizable packaging and designs, including bakery boxes, bespoke paper cups, disposable plastic cups, takeaway containers, cup sleeves and much more. LOKYO, a Guangzhou-based company, provides custom-printed packaging ideas for supermarkets, restaurants, coffee shops, bakeries, bubble tea shops, and other businesses worldwide.