Can disposable plastic cups be customized?
Disposable plastic cups that may be personalised with a unique design or logo are known as customized plastic cups. At festivals, parties, and other gatherings, these cups are often used for dispensing liquids, including water, soda, and juice, which are both strong and lightweight materials and are commonly used to create customized disposable plastic cups. Because they are intended to be used just once before being destroyed, they are a sensible alternative for occasions where washing reusable cups would be impossible.
Can disposable plastic cups be customized? Through customized plastic cups, they may be used in Businesses to advertise brand or event and provide a more polished and coordinated appearance by personalizing disposable plastic cups with a logo or design. Depending on the company's requirements or occasion, these cups may be obtained in various sizes, shapes, and colours.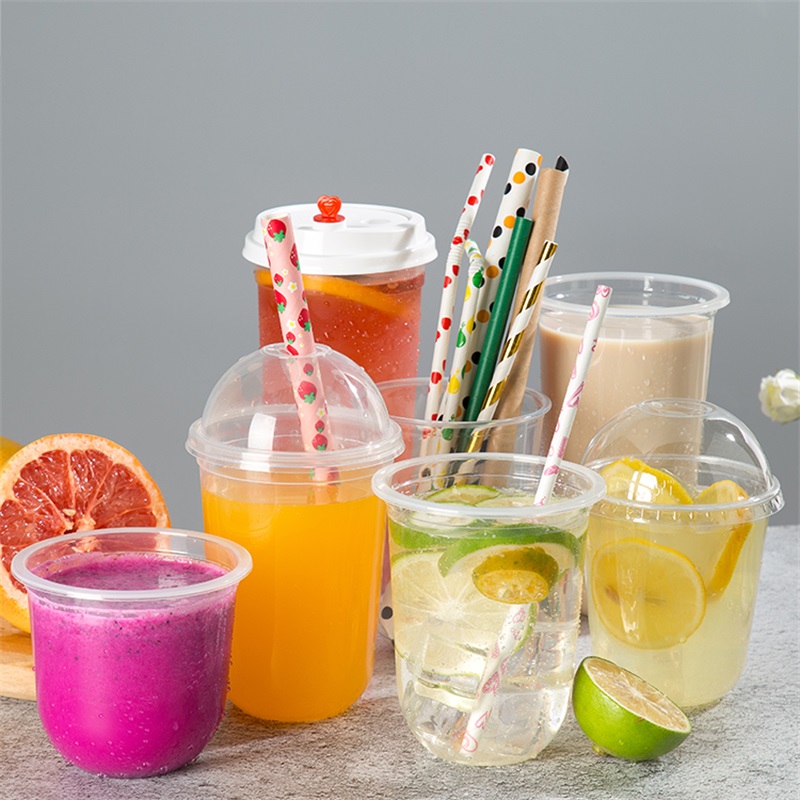 Customizing Your Disposable Plastic Cups for Events and Parties:
Custom disposable plastic cups for events and parties may give your gathering a unique flair and enhance your visitors' memories of it. To personalize your throwaway plastic cups, follow these steps:
Choose a cup that best fits your needs in size and design. Several choices include transparent or coloured cups, lidded cups with straws, and cups with different patterns and designs.
Either use a graphics programme to design the cups yourself or engage a designer to create a one-of-a-kind design for you. Ensure your selected design fits the situation and corresponds with your party's theme.
Select the printing technique:
Screen printing, digital printing, and heat transfer printing are some techniques available for printing on disposable plastic cups. When selecting a printing process, keep in mind your budget, timetable, and the intricacy of your design since each has benefits.
Once you've chosen a design and a printing technique, you may estimate how many cups you'll need to order. Order enough cups to suit your guests and a few extras in case of spills or mishaps.
Order from a vendor specialising in creating personalised disposable plastic cups. Include all required information, including your design, printing strategy, quantity, and delivery date.
Can disposable plastic cups be made to your specifications?
Can disposable plastic cups be customized? Yes, it is possible to tailor throwaway plastic cups to your needs. Customizing plastic cups may be done in a variety of ways, such as:
You may personalize the plastic cups with any design, including your brand name and logo. For companies looking to advertise their brand, this is a popular choice.
The plastic cups may be any colour to go with your company's logo or event's subject. Disposable plastic cups are available in various sizes, allowing you to select the size that best suits your requirements.
While disposable plastic cups tend to be cylindrical, several manufacturers provide square and oval-shaped cups. Working with a reliable manufacturer or supplier is essential when obtaining personalised plastic cups to guarantee the products are of the highest calibre and satisfy your unique needs.
What are the incredible qualities of a disposable plastic cup?
The ideal means of taking your preferred bubble tea beverages with you. These cups are made of premium plastic and are intended to offer a leak- and spill-proof drinking experience. This guarantees that your beverage will remain sweet and fresh until the final sip. Each cup has a robust design that can support the weight of your beverage and toppings. The following characteristics of our disposable plastic tea cups make them the best option for enjoying bubble tea on the go:
Design that prevents leaks and spills:
The cups are constructed with a tight-fitting cover to stop leaks and spills. This ensures your beverage is delightful and fresh up to the last sip. We can also use our disposable plastic tea cups for smoothies, iced coffee, and other cold beverages because they are adaptable. These cups have a stylish, contemporary appearance that makes them ideal for companies wishing to provide their consumers with an easy, environmentally responsible way to drink.
Made of premium plastic, these cups are made to last and can support the weight of your drink and toppings. Our disposable cups which come in a range of sizes and volumes, are a need for any fan of bubble tea or a company trying to offer their clients the best drinking experience. Order your beverages right now and enjoy them in style.
Each cup comes with a straw and a lid made of the same material. This makes it simple to transport and enjoy your beverage while moving. This makes it ideal for indulging in your preferred flavours of bubble tea. The cups include a matching plastic straw and lid, making it simple to transport and drink.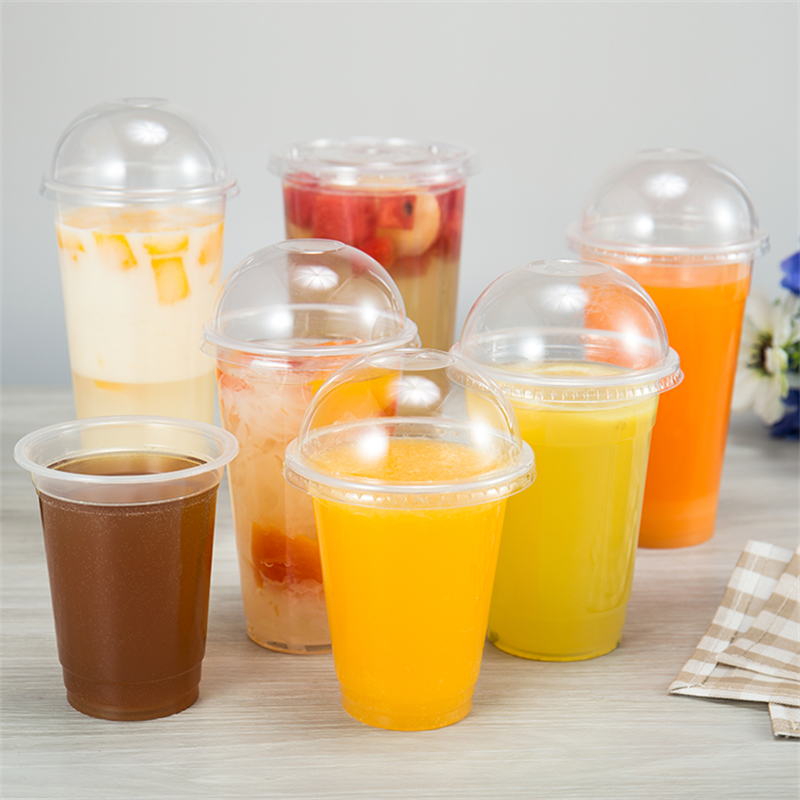 What advantages do customize disposable plastic cups offer?
A brand or company may be promoted by using personalised disposable plastic cups. Businesses may increase brand identification and exposure by putting a logo or message on the cups. Because they are portable and simple to use, disposable plastic cups are a practical choice for occasions or enterprises that need quick cleaning. Disposable plastic cups are hygienic and do not require cleaning or sterilization. This is especially critical for organizations in the restaurant industry, where sanitation is crucial. Customized disposable plastic cups are an economical alternative for businesses and occasions since they can be bought in quantity.
Conclusion:
To fit client brand and promotional requirements, LOKYO can change the shape and colour of disposable plastic cups. This personalization can improve brand recognition and retention. Even though throwaway plastic cups are not the greenest option, several producers provide recyclable ones. Additionally, you may utilize personalised mugs to encourage sustainability and environmental consciousness. We have a skilled R & D and design team for packaging that enables us to provide our customers with excellent, fully customizable packaging and designs, customized disposable plastic cups.