Wholesale Disposable Sushi Container
Classify:Sushi Shop

5.0 (10 )
Product Overview
Plastic sushi containers commonly used in sushi restaurants, Japanese cuisine takeout services
Disposable takeaway sushi boxes are good sealing with the tight lid
With bright and colorful patterns,clear and gorgeous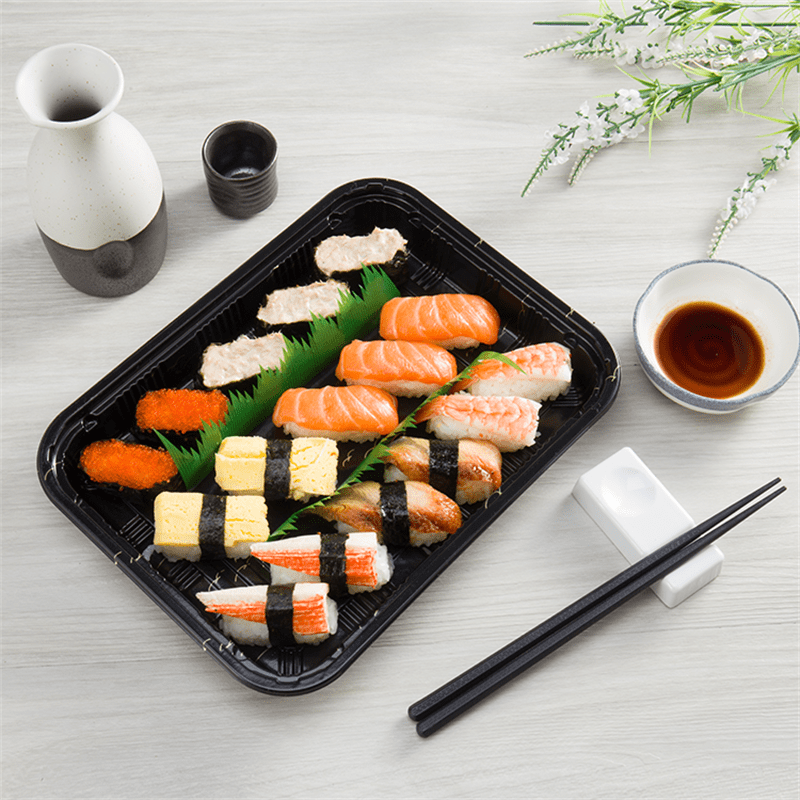 Food grade and hygienic
Disposable sushi containers provide a convenient and hygienic solution for packaging and serving sushi.
Clear plastic lid
The sushi containers usually come with a clear plastic lid that provides visibility and allows customers to see the food, helping to enhance the presentation of the sushi.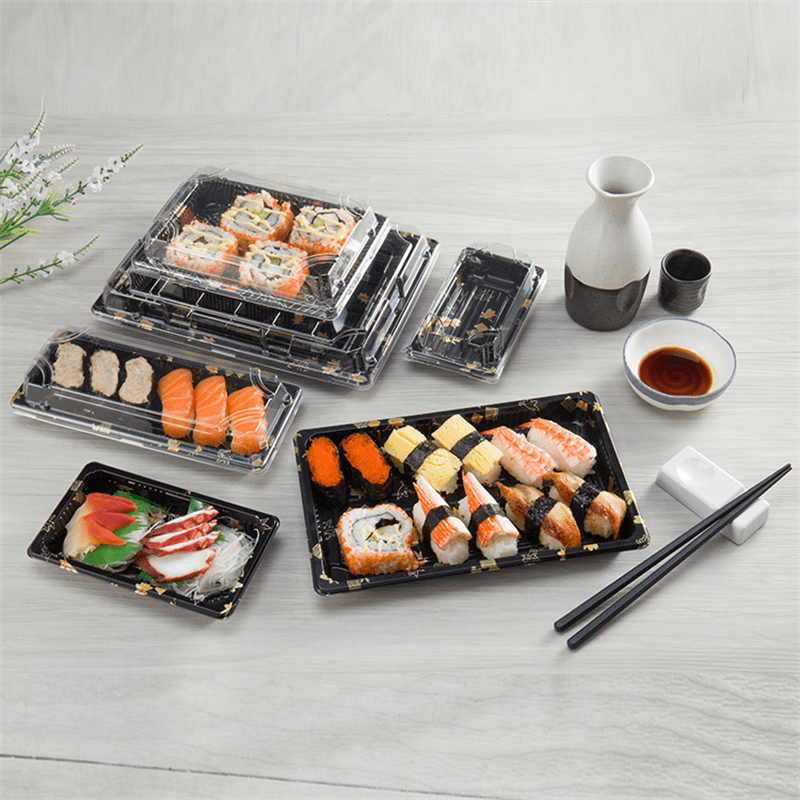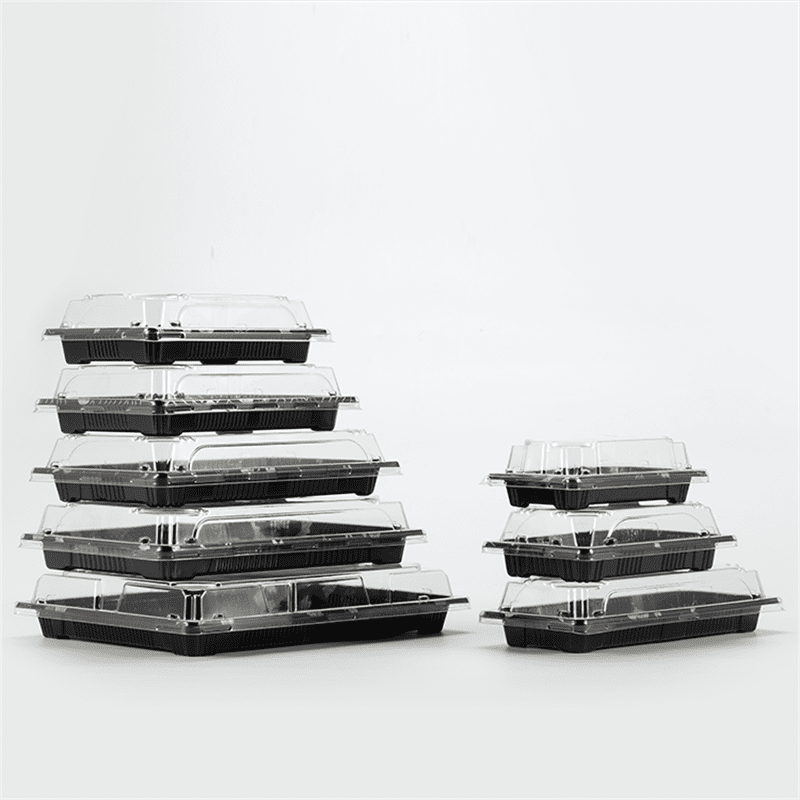 Various sizes and styles
Sushi containers come in different sizes to suit various sushi qualities. Disposable plastic sushi boxes are ideal for takeout. And often used by sushi restaurants and food trucks.
Product Display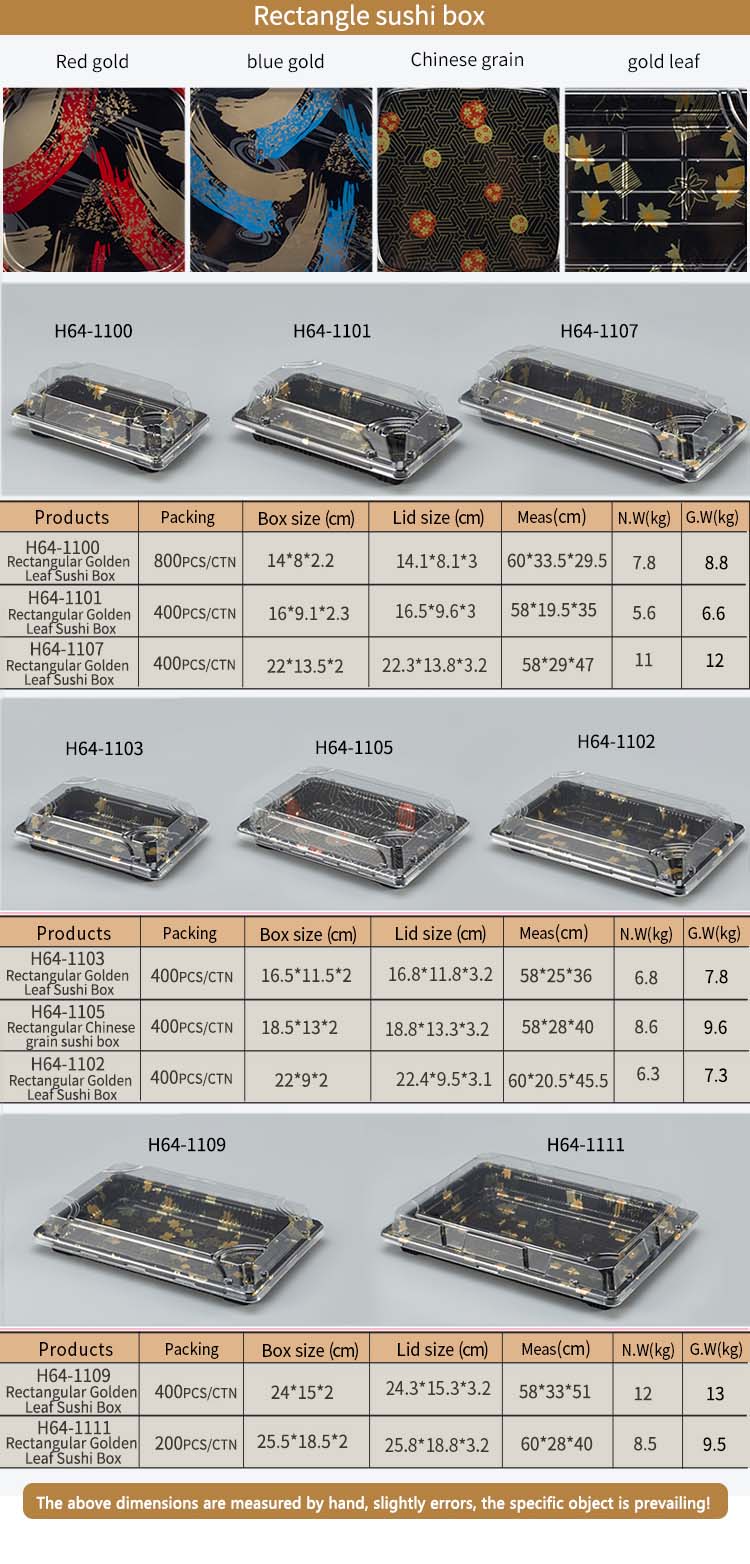 5.0
Number of reviews 1
ALL
Comments with pictures