Cupcake Paper Box Bakery Cake Container with Window
Classify:Business Type

5.0 (10 )
Product Overview
food grade paper
Paper cupcake box with inner tray
Popular bakery boxes with clear plastic window
Color:
Brown

White
Cupcake Paper Box Bakery Cake Container: Keep Your Cupcakes Fresh and Presentable
Windowed Cake Box with Tray is a widely used packaging product in cake shops and bakeries. This type of cake box has a special design, with an inner tray that ensures the cake does not move or deform, while a transparent window allows consumers to see the appearance and quality of the cake clearly.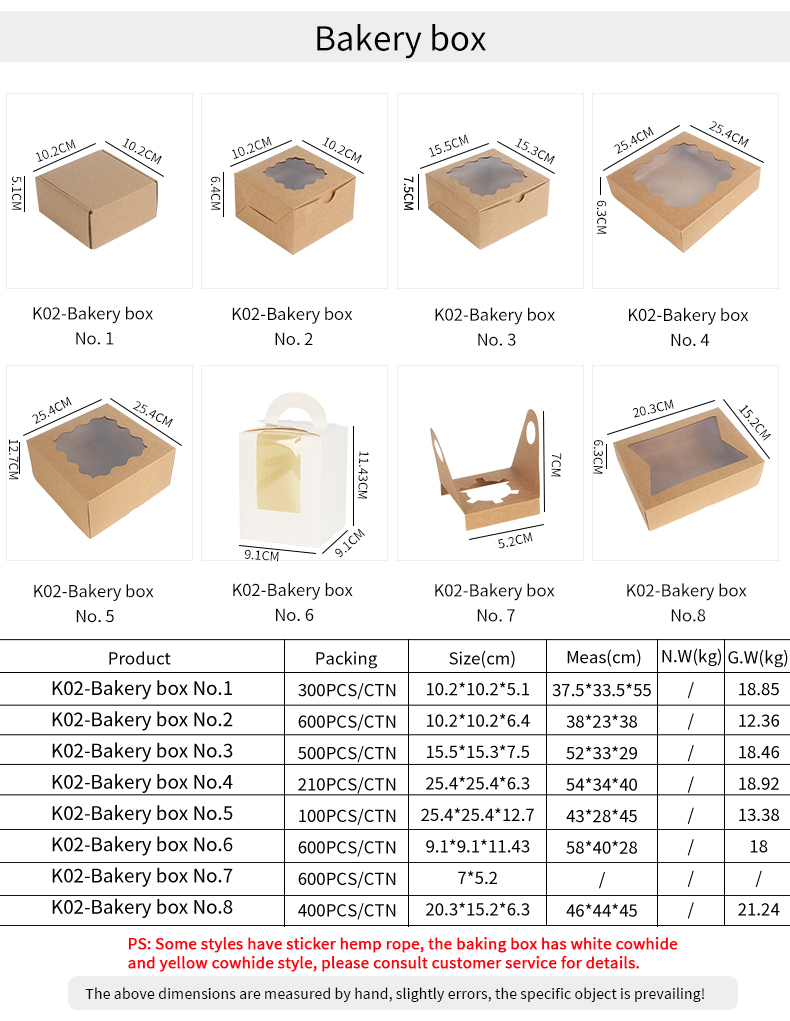 LOKYO bakery cupcake takeaway box is made of high-quality food-grade materials, fully compliant with national and international food safety standards, and non-toxic. We also provide customized services to design and produce products according to customers' needs and requirements.
Fearures of Cupcake Paper Box Bakery Cake Container:
✅Sturdy and durable construction: The container is made from high-quality materials that are strong and long-lasting.
✅Convenient and easy-to-use design: The foldable design of the container makes it easy to assemble, store, and transport.
✅Clear window for easy viewing: The clear plastic film window on the top of the container provides an excellent view of the cupcakes inside, making them more appealing to customers.
Cupcake containers are widely used in different fields such as cake shops, bakeries, and supermarkets. We continuously strive to improve product quality and provide better service to our customers. Our products are reasonably priced and of stable quality. We welcome people from all walks of life to inquire about our products.





5.0
Number of reviews 2
ALL
Comments with pictures





Wonderful cupcake box
Love these! Very durable for transporting cupcakes. Highly recommend!





GOOD
These were exactly what I needed for taking cupcakes to an event. They're very sturdy boxes and look professional.