What is meant by a paper cup holder?
A paper cup holder is a temporary, cardboard- or paper-based sleeve that fits a hot or cold drinking cup. Paper cup holders are employed to shield the cup from the heat or cold of the beverage within, as well as the hands of the person holding the cup. They also serve as a spill-prevention measure and give the user a secure hold. Businesses that offer hot and cold beverages in paper cups might use them as a practical and affordable alternative. They can be used quickly, are disposed of properly, and are green. Several paper cup holders may be recycled once they've been used. Every establishment that sells hot and cold beverages needs paper cup holders. They give the user a secure grasp, stop spillage, and shield their hand from the beverage's heat or cold. Businesses may pick the paper cup holder that best matches their needs and promotes their brand from various alternatives, including custom printing.
What pros does a paper cup holder offer?
If you're looking to purchase paper cup holders in bulk, there are a few things you should know about where to buy paper cup holder wholesale. This guide will help you find the right supplier, understand the different types of paper cup holders, and determine the best pricing for your purchase and some benefits of paper cup holders.
Paper cup holders' capacity to insulate hot liquids is one of their main advantages. The cup holder creates a barrier between the user's hand and the hot beverage to avoid burns or pain. It can lower the risk of accidents and injuries, which is particularly critical for organizations that offer hot beverages like coffee and tea.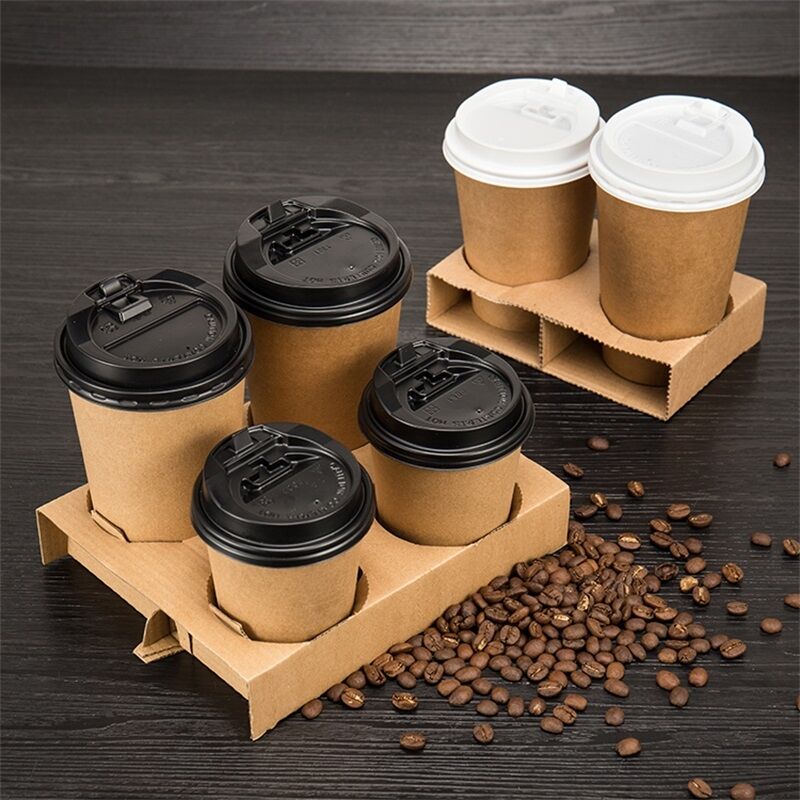 Paper cup holders may also insulate cold drinks to keep them cold and stop the user's hand from becoming unpleasant or damp. It is crucial for companies that sell cold drinks like iced coffee or smoothies since it may improve customer satisfaction and lower the possibility of spillage.
Paper cup holders give the user a secure grip that makes it simpler to hold the cup and keeps it from slipping or spilling. It is crucial for companies that offer hot beverages since it can lower the chance of spillage and mishaps.
Paper cup holders are budget-friendly for establishments selling hot and cold drinks. They may be bought in bulk and are disposable, lowering the unit price. This is especially advantageous for companies that must keep running expenses to a minimum.
Paper cup holders may be imprinted with logos or phrases, allowing businesses to sell their brands and strengthen their advertising campaigns. Customized paper cup holders promote brand loyalty by making the buyer feel unique.
Environmentally friendly:
Since many paper cup holders are composed of recycled materials that can be recycled after use, they are a sustainable solution. This is crucial for companies wishing to promote sustainability and lessen their environmental influence.
Where to buy paper cup holder wholesale?
Paper cup holders are produced and distributed by Lokyo, a renowned company. The business specializes in making premium paper cup holders utilised across various sectors, including hospitality, food and beverage. To meet the demands of its clients, Lokyo provides a vast selection of paper cup holders in various designs. Are you seeking where to buy paper cup holder wholesale in bulk for your company? If so, you'll be happy to learn Lokyo is the best place.
The fact that Lokyo offers paper cup holders at discount rates is one of the key benefits of doing business with them. Customers may save money on purchases and lower their total expenditures by purchasing bulk. Businesses that frequently need to buy large quantities of paper cup holders will find Lokyo's paper cup holders an appealing alternative because of their affordable cost.
Provide high-quality goods:
Purchasing paper cup holders from Lokyo has the added benefit of high-quality goods. The paper cup holders by Lokyo are made from premium materials, guaranteeing their sturdiness and longevity. The business also uses stringent quality control procedures to ensure its goods match the highest standards. Customers may be sure that the paper cup holders they purchase will be of the greatest caliber and satisfy their requirements. The coffee sleeve is among the most well-liked paper cup holders that Lokyo provides. For establishments that sell hot beverages, such as coffee cafes, coffee sleeves are a need. They give consumers a secure hold while shielding their hands from the cup's heat. To meet varied demands, Lokyo provides coffee sleeves in various sizes and styles and choices for custom printing.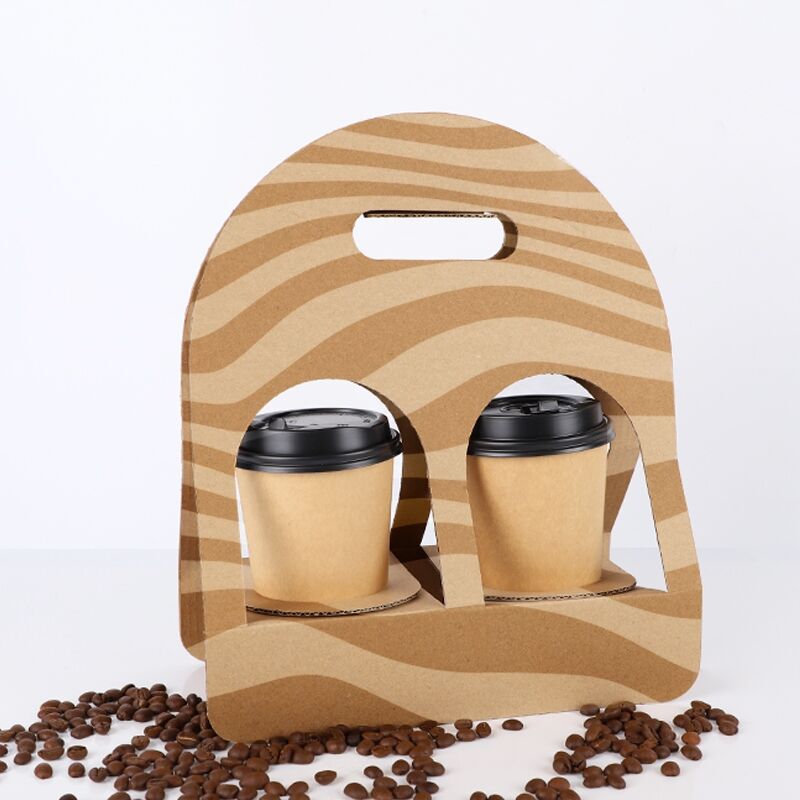 Provides customizable offers to customers:
Lokyo provides cup carriers, perfect for companies that need to move several cups at once. For catering, events, and delivery services, cup carriers are crucial. They save spills and mishaps by making holding several glasses at once simple. LOKYO offers cup carriers in various sizes and styles to accommodate various sizes and transportation demands. Lokyo sells various items that are necessary for establishments that serve hot and cold beverages, in addition to paper cup holders. The business sells straws and stirrers that may be imprinted with logos or messages. These goods offer a subtle yet powerful approach to advertising a firm, making them ideal for branding and advertising.
Provide strong and long-lasting items:
Lokyo is the best option for companies buying paper cup holders at deep discounts. The business sells top-notch items that are strong and long-lasting. Lokyo provides all the supplies companies require to serve hot and cold beverages, including a large selection of paper cup holders, coffee sleeves, cup carriers, and other accessories. Businesses may trademark their products and add a personal touch with custom printing possibilities.
Conclusion:
If you want to know where to buy paper cup holder for your business, visit the LOKYO website for further details. We offer wholesale paper cup holders at competitive prices and specialize in customizing paper cup holders to meet your specific needs. LOKYO specializes in unique packaging options such as cup sleeves, take-out containers, throwaway plastic cups, bakery boxes, and paper cups. Our skilled R&D and design team can work with clients to provide one-of-a-kind, customized package designs.