In this article, we will delve into the essential factors to consider when choosing a plastic juice bottle supplier and how LOKYO, as a reliable plastic juice bottle supplier, can help beverage stores realize their dreams of sustainability and showcasing their brands.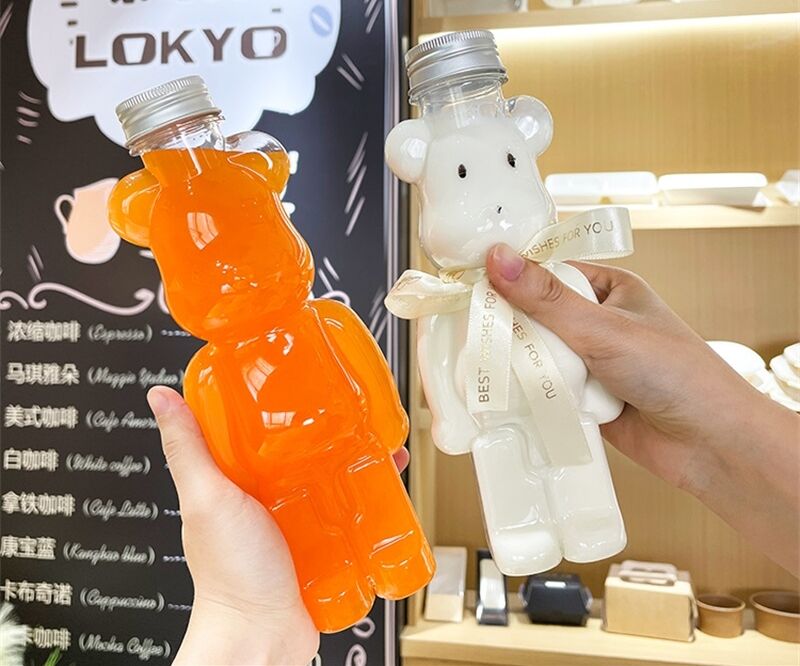 Factors to Consider When Selecting a Plastic Juice Bottle Supplier – What LOKYO Offers?
The quality of plastic juice bottles is crucial to ensure the preservation of your product's taste and freshness. Opt for suppliers who provide high-quality materials that resist leakage and maintain the integrity of your juice.
Variety of Bottle Options
Diversifying your product range may require different bottle designs and sizes. A supplier offering a variety of bottle options can help you cater to a broader customer base and stay competitive.
Pricing and Cost Efficiency
Cost efficiency is a significant concern for businesses. Balancing quality with pricing is key. Look for a supplier that offers competitive rates without compromising on bottle quality.
Sustainability and Eco-Friendly Options
Consumers are increasingly eco-conscious. Choosing a supplier with sustainable and eco-friendly bottle options can appeal to environmentally aware customers and enhance your brand's image.
Customization and Branding
The ability to customize your bottles with your branding is a valuable feature. It helps you stand out and create a unique identity in the market.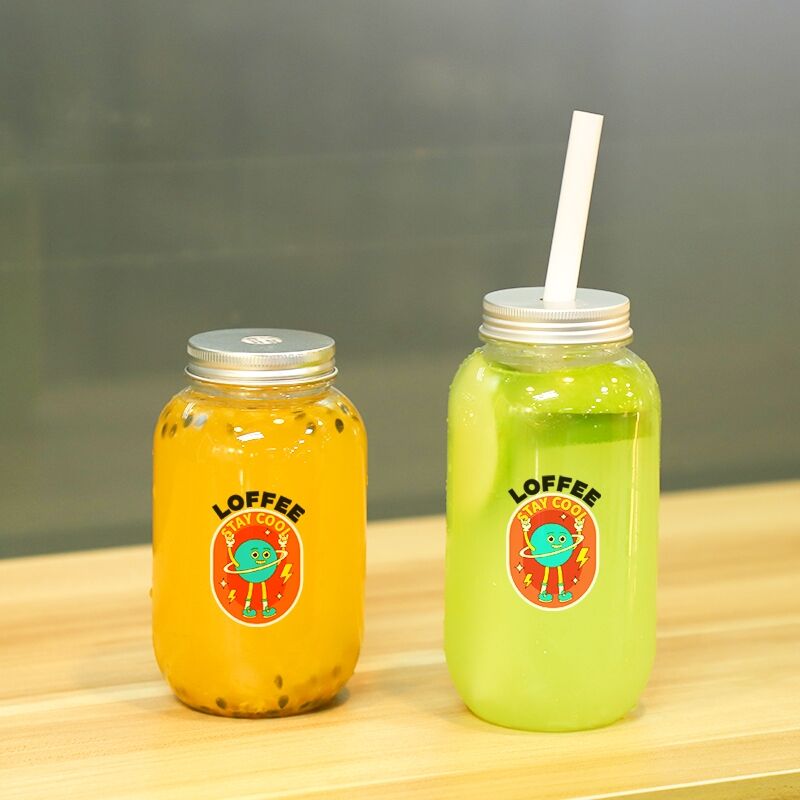 Commitment to Sustainability and Environmental Responsibility
At LOKYO, we are unwavering in our dedication to environmental responsibility. Our plastic juice bottles incorporate recycled materials wherever feasible, thereby reducing the demand for virgin plastics and lessening our ecological impact. We actively engage in recycling initiatives, ensuring our manufacturing processes align with sustainable practices.
It's important to note that our plastic juice bottles are entirely recyclable, making it effortless for consumers to contribute to a circular economy. Our products feature clear labeling to inform consumers about recycling options, underscoring our unwavering commitment to a greener and more sustainable future.
What Sets LOKYO Apart?
Advanced Manufacturing Excellence
At LOKYO, we are unwavering in our pursuit of manufacturing excellence. Our commitment shines through in our cutting-edge production processes, where we harness the latest technology and innovations to uphold the highest standards. Our stringent quality control measures ensure that every product leaving our facility adheres to exacting specifications. What sets us apart is our dedication to maintaining pristine cleanroom and sterile manufacturing environments, providing an additional layer of safety and quality assurance for our valued customers.
Tailored Branding and Customization
Recognizing the paramount importance of branding in today's fiercely competitive market, we offer an extensive suite of customization options. From precise logo printing to captivating label design, we equip you with the tools to showcase your distinct identity. Furthermore, our capabilities extend to crafting custom bottle shapes and pioneering packaging solutions, allowing you to create distinctive packaging that captures the very essence of your brand.
Trustworthy and Efficient Supply Chain
Our supply chain is a testament to reliability and efficiency, designed to seamlessly meet your needs. We take pride in our robust logistics capabilities, ensuring your orders are handled with meticulous care and delivered punctually. Our unwavering commitment to order fulfillment and delivery precision instills trust in our ability to consistently meet and exceed your expectations. Whether your demand is modest or substantial, our capacity to adapt and scale ensures that we serve your requirements effectively, each and every time.
Need Support? Explore LOKYO's Client and Customer Services
LOKYO's Commitment to Customer Satisfaction
Our dedication to customer satisfaction is unwavering and is supported by our comprehensive customer service policies. We prioritize your needs, ensuring a seamless experience from start to finish.
Our dedicated support team is readily accessible to address any inquiries or concerns, providing you with timely assistance and expert guidance.
Post-Purchase Services
We firmly stand by the quality of our products with clear and equitable policies regarding returns and replacements. If you encounter any issues, we are here to ensure a swift resolution.
Our commitment extends beyond the initial sale. We offer comprehensive support for product maintenance and provide guidance on achieving optimal use, guaranteeing your long-term satisfaction.
Getting Started with LOKYO
Initiating Your Order or Partnership
Beginning your journey with LOKYO is straightforward. You can get in touch with us through a variety of contact methods, including phone at +8618154623326, email at sales@lokyofoodpack.com, and by using our website's contact form. Our responsive team is enthusiastic and ready to assist you.
Initial Consultation and Quotes
Upon reaching out to us, we will initiate an initial consultation to gain a deep understanding of your specific needs and requirements. We will then provide you with a personalized quote that aligns precisely with the scope of your project. This approach ensures transparency and clarity right from the start.
Steps in Product Selection and Design Process
Our team of experts will guide you through the process of selecting and designing your product. We will assist you in choosing from our extensive range of offerings and present customization options, including logo placement and label design. Working closely with you, we'll bring your vision to life, ensuring the final product reflects your brand identity and meets your goals.
FAQs and Resources for Prospective Clients
To address any questions or concerns you may have, we have assembled a comprehensive list of frequently asked questions (FAQs). These FAQs cover various topics, such as product specifications, the ordering process, and delivery logistics. This resource is designed to offer quick answers and clarity at every stage of your journey with us.
Delve into our informative resources, including brochures, blog posts, and newsletters. These resources provide valuable insights into our products, industry trends, and best practices. They serve as a knowledge hub to empower you with the information needed to make informed decisions and stay abreast of the latest developments in packaging and branding.
Partner with LOKYO for Premium Plastic Juice Bottles and Elevate Your Brand Today!
Choose LOKYO as your trusted partner for top-notch plastic juice bottles. Elevate your brand with our premium, customizable solutions. Contact us today to start your journey towards quality and excellence.