In the fast-paced world of coffee shops, efficiency is key. From managing long queues to serving multiple beverages simultaneously, coffee shop owners and baristas are always on the lookout for tools that can maximize productivity. One such tool that has gained popularity in recent years is the multi-cup paper cup holder.
In this blog post, we will explore the various benefits and features of multi-cup paper cup holders, with a special focus on LOKYO's paper cup holders.
The Versatility Of LOKYO's Paper Cup Holders:
Multi-cup paper cup holders are an excellent way to streamline your takeout service operations. They allow you to serve multiple beverages at once, which can reduce the time it takes for customers to receive their orders.
Multi-cup paper cup holders also make it easier for baristas to keep track of drink orders and ensure that everything is ready before serving customers.
 A Solution for Carrying Multiple Cups
When it comes to coffee shops, speed and convenience are crucial. LOKYO's paper cup holder is designed to hold up to four cups at a time, allowing baristas to serve multiple beverages in a single trip. This feature saves valuable time, enabling coffee shop staff to attend to more customers efficiently.
 Compatibility with Standard-Sized Cups
LOKYO's cup holders are compatible with most standard-sized cups, both hot and cold. Whether you're serving piping hot espresso shots or refreshing iced lattes, these cup holders can accommodate your beverage needs.
This versatility ensures that the cup holders can be seamlessly integrated into any coffee shop's existing inventory.
 Convenient and Secure Transportation
The cup holders from LOKYO feature a sturdy base and a convenient handle for easy transportation. Baristas can confidently carry multiple cups without worrying about spills or accidents.
The secure design of these cup holders ensures that the beverages remain stable during transit, providing a hassle-free experience for both the staff and customers.
Ensuring High Quality And Long-lasting Durability:
The cup holders from LOKYO are made with high-quality materials that ensure long-lasting durability. The paper material is strong and durable, making it resistant to breakage and damage.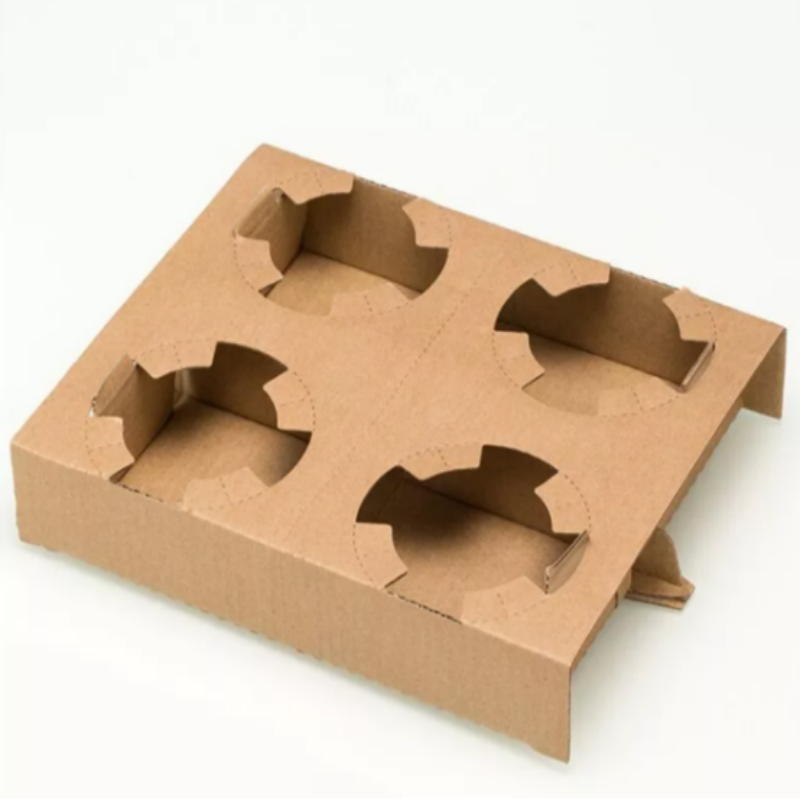 A. Sturdy Construction for Secure Transportation
One of the primary concerns when carrying multiple cups is ensuring their safety during transit. LOKYO's paper cup holder is made from high-quality kraft paper, providing a sturdy and durable structure.
The holder's robust base and convenient handle ensure that cups remain stable and secure, minimizing the risk of spills or accidents.
B. Excellent Insulation for Extended Beverage Enjoyment
In addition to its structural integrity, the kraft paper material used in LOKYO's cup holders offers excellent insulation properties. This means that the temperature of the beverages is better maintained, keeping hot drinks hot and cold drinks cold for longer periods.
With this enhanced insulation, customers can enjoy their drinks at their desired temperature even after leaving the coffee shop.
C. Environmentally-Friendly Choice
LOKYO's cup holders are not only durable but also eco-friendly. Made from kraft paper, which is a renewable resource, these cup holders contribute to a more sustainable coffee shop operation.
By choosing LOKYO's cup holders, coffee shop owners can demonstrate their commitment to environmental responsibility while providing an excellent customer experience.
Elevating Brand Aesthetics For A Memorable Experience:
At present, when the take-out service of beverage stores is becoming more and more popular, proper packaging service is very important. Some stores do not match paper cup holders, which is actually not conducive to the establishment of long-term friendly relationships between stores and consumers.
While LOKYO's paper cup holder is helping you protect the safety of your drinks, it is also quietly bringing a better impact to your business. It is no exaggeration to say that 50% of customers prefer beverage shops that provide paper cup holders and cup sleeves because this will show their good service habits.
a. Rustic Charm and Customizability
LOKYO's paper cup holder adds a touch of rustic charm to beverage packaging. The natural brown color of the kraft paper creates an appealing and authentic visual aesthetic.
Additionally, the neutral design of the cup holder provides ample space for coffee shops to customize and brand their products, creating a unique and memorable experience for customers.
b. Marketing Opportunity
Customizing the cup holders with a coffee shop's logo, branding elements, or promotional messages can serve as a powerful marketing tool.
As customers carry their beverages in these visually appealing cup holders, they become walking advertisements for the coffee shop. This creates brand awareness and attracts potential customers, helping the coffee shop to expand its customer base.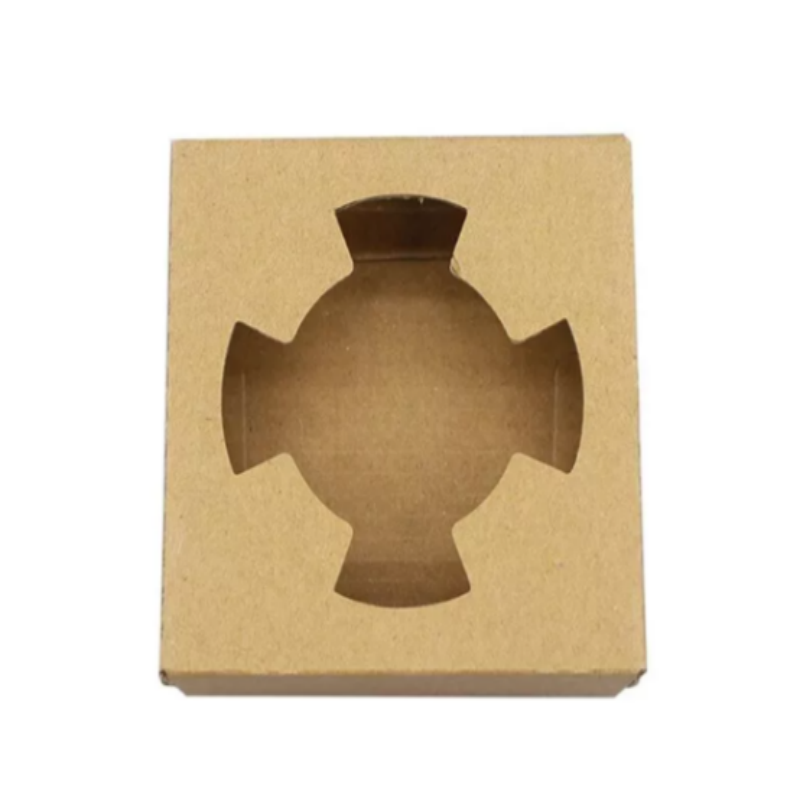 Affordable And Efficient: A Cost-Effective Solution:
In addition to paper cup holders, LOKYO also provides one-stop packaging solutions, which bring a lot of convenience to your dine-in or take-out services.
Affordable and Versatile
LOKYO's paper cup holder offers an affordable solution for coffee shops that want to improve efficiency without breaking the bank.
These cup holders provide excellent value for money by streamlining the serving process and reducing the need for additional packaging materials.
Multi-Purpose Usage
The versatility of LOKYO's cup holders extends beyond the coffee shop setting. They can be used in various events, such as conferences, parties, or outdoor gatherings, where multiple cups need to be carried conveniently.
This multi-purpose usage ensures that the cup holders continue to serve a valuable purpose even outside the coffee shop.
Final words:
Efficiency is the backbone of any successful coffee shop, and the multi-cup paper cup holder offers a practical solution to streamline operations.
LOKYO's paper cup holder stands out with its durable construction, eco-friendly materials, compatibility with various cup sizes, and excellent insulation capabilities.
By investing in these cup holders, coffee shops can maximize efficiency, enhance customer experience, and contribute to a more sustainable future. So, why wait? Order LOKYO's paper cup holder today and witness the transformative impact it can have on your coffee shop's productivity.