What does a customized plastic cup mean?
A sort of cup constructed from plastic and intended for one-time use is known as a custom disposable plastic cup. These cups may be customized to meet customers' particular requirements by adding a distinctive design or logo. Custom disposable plastic cups are frequently used in various situations, including catering stores, tea shops and athletic competitions, as well as in cafés, fast food restaurants, and convenience stores that serve food. Although disposable plastic cups are practical and inexpensive, they also harm the environment because they are discarded after only one use. Therefore, it's crucial to consider alternatives like reusable cups or disposable biodegradable/compostable cups made of sustainable materials.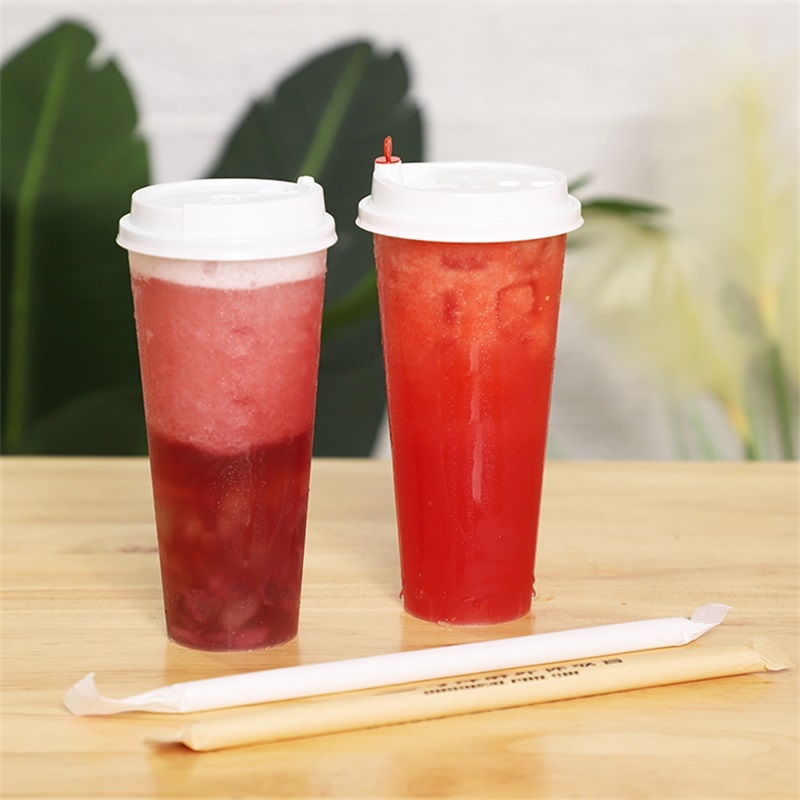 What Should You Know When Looking for a Good Custom Disposable Plastic Cup?
You should bear the following in mind when searching for a high-quality custom disposable plastic cup:
To make storing easier, make sure they can be stacked. Custom food-grade printed logos many establishments that provide food and beverages frequently choose to use PP plastic cups. Polypropylene (PP) is a plastic that may be used to make cups and is suitable for food. It is also lightweight, strong, and impact-resistant. Check the cups' material to ensure they are constructed of sturdy plastic PP. Take into account the cups' size and shape. Be certain that they are the appropriate size for your requirements and that you can hold them comfortably.
Look for cups with a pattern that complements the concept of your event or company while also being aesthetically appealing. Consider custom printing alternatives to add your logo or branding to the cups.
Calculate the number of cups you need, and confirm that the provider can deliver them promptly.
To ensure you are obtaining a reasonable price, consider the cost per cup and compare it to those of other vendors.
Pick a provider with top-notch customer support who can address any queries and offer assistance during the purchase process.
Consider how disposable cups affect the environment and pick a provider with environmentally friendly solutions or sustainable production methods.
Why Should You Consider a LOKYO Custom Disposable Plastic Cup Manufacturer?
Introducing our Bubble Tea Cups PP 16oz, the ideal way to take your favourite bubble tea drinks with you everywhere you go. These cups are made of premium PP (polypropylene) and are intended to offer a long-lasting, leak- and spill-proof drinking experience. This guarantees that your beverage will remain sweet and fresh until the final sip. Each cup has a robust design that can support the weight of your beverage and toppings. This makes it ideal for indulging in your preferred flavours of bubble tea. The cups come with an identical plastic straw and lid. This makes it simple to transport and enjoy your beverage while moving.
Our Bubble Tea Cups PP 16oz are suitable for chilled beverages, including smoothies, iced coffee, and more. Our cups have a stylish, contemporary appearance that makes them ideal for companies wishing to provide their consumers with an easy, environmentally responsible way to drink. These cups, which come in various colours, are ideal for both home and commercial use to give a splash of colour to beverage services. Our Bubble Tea Cups PP 16oz is a need for any fan of bubble tea or company wishing to provide their clients with the best beverage experience. Order your beverages right now and enjoy them in style.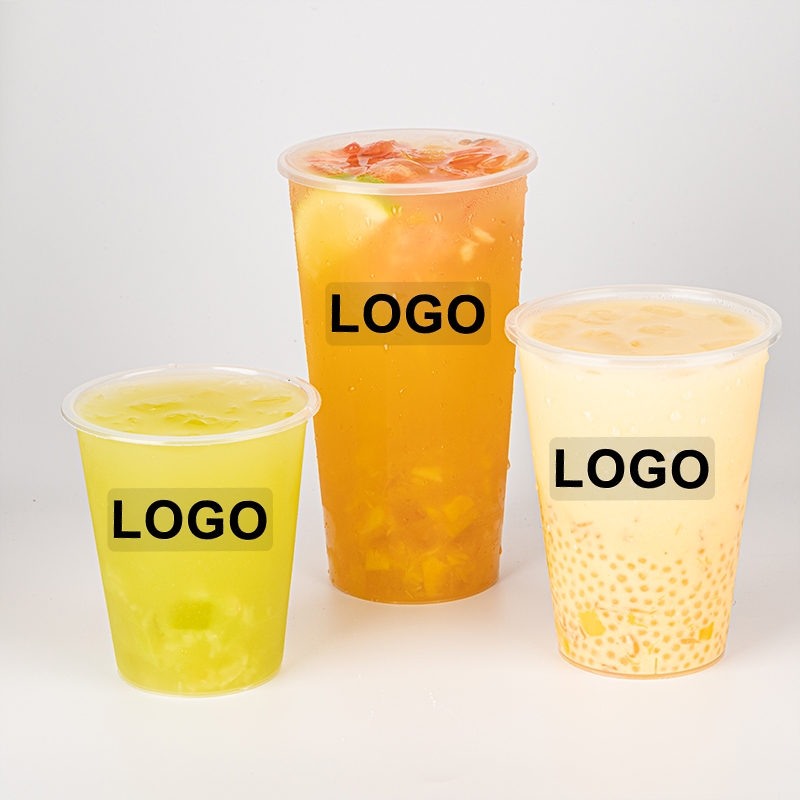 The features of custom disposable plastic cup manufacturers:
Our Bubble Tea Cups PP 16oz are the best option for enjoying your preferred bubble tea beverages while on the move since they include several advantages, including:
Design that avoids spills and leaks:
The cups are made with a tight-fitting cover to keep your drink fresh and delectable right up to the last sip.
Made from premium PP, these cups are made to last and can support the weight of your drink and toppings.
Each cup has a matching plastic lid and straw, making it simple to transport and consume your beverage while on the go.
The Positive aspects of a Manufacturer of Custom Disposable Plastic Cups:
You can customize your plastic cups with LOKYO, including size, shape, colour, and logo printing. In a crowded market, you can stand out by ordering customized cups to meet your unique requirements. The plastic cups made by LOKYO are produced using premium components and cutting-edge technology. Thus, the cups are guaranteed to be robust, defect-free, and suitable for use with food and beverages.
In terms of order quantity and time to delivery, LOKYO provides flexibility. Whether you want a little quantity for a particular occasion or a sizable quantity for your company, LOKYO can meet your requirements. Additionally, they offer a rapid turnaround time so that you may obtain your cups immediately. LOKYO employs eco-friendly materials and is dedicated to sustainable production techniques when feasible. It also recycles waste materials and encourages its clients to do the same. You can get premium cups at a reasonable price thanks to LOKYO attractive pricing for their customized plastic cups.
Conclusion:
Consider dealing with a maker of custom disposable plastic cups if you're searching for a disposable plastic cup. We provide a custom manufacturer that enables you to obtain the precise size, shape, and materials you want and who can even work with you to develop a distinctive design to set your cups apart from the competition. We have a skilled R & D and design team for packaging that enables us to provide our customers with excellent, fully customizable packaging and designs, including bakery boxes, bespoke paper cups, disposable plastic cups, takeaway containers, cup sleeves and much more. LOKYO encourage individuals to give sustainable development and biodegradable packaging greater consideration to benefit businesses and the environment. We want you to be successful.