What does cup sealing film mean?
The ideal way to keep your tea fresh and spill-free is with a Cup Sealing lid. These cup-sealing lids are robust, high-quality plastic that will not break easily. As a result, it guards against unintentional leaks and spills with your beverage. These Cup lids are made to accommodate different cup sizes. They are a flexible choice for various cocktails as a result. The lids also have a handy straw hole that makes it simple to drink milk tea without taking the top off. Additionally, our sealing lids are simple to use; put your cup on top of the lid, then firmly press down to close it. This function is especially beneficial for crowded cafés and food stands that must serve drinks fast and efficiently.
Choosing the Best Cup Sealing Film Manufacturer for Your Needs:
The LOKYO cup-sealing lids are composed of solid, high-quality plastic that can prevent spills and leaks from happening to your beverage. Anyone who wants to enjoy their beverage while on the run without worrying about leaks or spills needs a cup-sealing lid as a necessary item.
Because it guarantees that the lid is sturdy enough to resist frequent usage and can properly retain the liquid, the quality of the material used in the lid is crucial. Additionally, strong cup lids that seal well can assist in preserving the beverage's temperature, keeping it hot or cold for an extended time. It's also important to remember that LOKYO cup sealing film manufacturer could have additional characteristics like a tight seal or an intuitive design that would increase their ability to stop spills and leaks. In the end, employing premium cup-sealing lids like those from LOKYO may significantly improve the pleasure of drinking on the go.
Our plastic cup-sealing lids are attractive on the outside and useful. You may select a colour that matches your brand or sense of style because it is available in several hues. Plus, guests can view the wonderful tea inside thanks to the translucent plastic material. Because of this, it's a fantastic marketing tool for your company. Our cup-sealing lids are not only practical and attractive but also environmentally beneficial. It is a sustainable solution for businesses because it is constructed from recyclable plastic.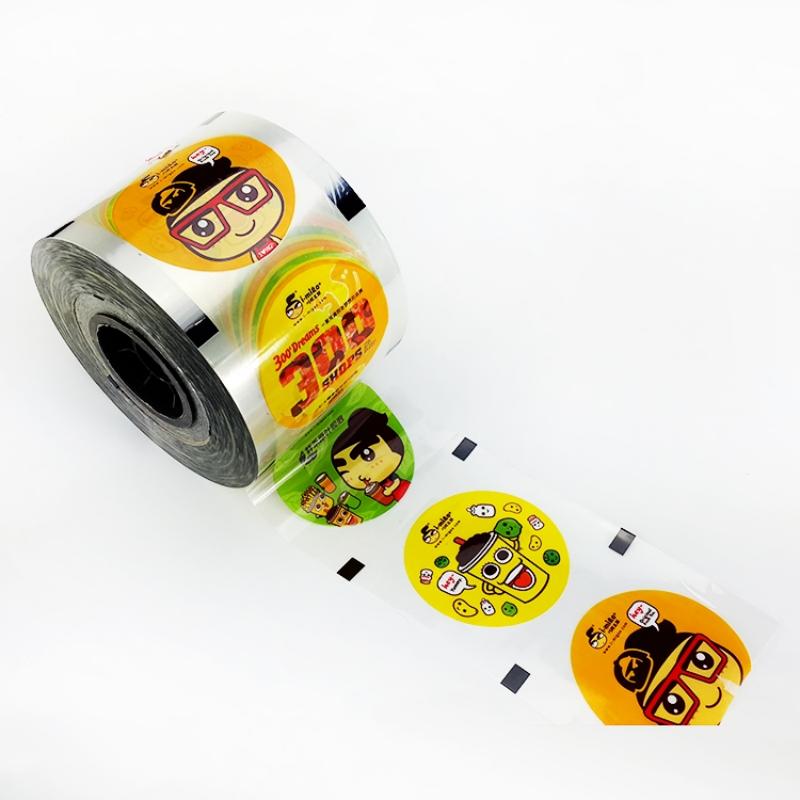 The Beneficial Effects of Cup Sealing Film Manufacturer, LOKYO:
In addition to sealing cups and other food containers, cup sealing film is a common type of packaging. The top of the container is covered with a high-quality plastic film that has been heat-sealed to form an airtight seal. Milk drinks and other things that need to be moved about and kept often utilize this packaging.
Keeping food fresh and preventing infection are two advantages of cup sealing film. In addition to preventing spills and leaks, the airtight barrier that the film creates helps to maintain the food's flavour, texture, and fragrance. Cup sealing film is a preferred option for food packaging because of its popularity and simplicity, effectiveness, and affordability benefits.
LOKYO contribute significantly to the cup sealing film market by creating goods of excellent quality that satisfy the demands of their clients. They develop films that are strong, flexible, and resistant to various temperatures and conditions using cutting-edge technology and novel materials. Cup sealing film for food packaging offers a variety of advantages, and suppliers LOKYO are crucial in supplying clients with high-quality goods.
Why Should You Pick a Reputable Manufacturer of Cup Sealing Film?
Numerous advantages may be gained for your business by working with an experienced cup sealing film manufacturer, including:
Professional manufacturers develop their cup sealing films using cutting-edge technology and premium materials, guaranteeing that you receive high-quality goods that satisfy your demands.
LOKYO, a Guangzhou-based company, provides custom-printed packaging ideas for supermarkets, restaurants, coffee shops, bakeries, bubble tea shops, and other businesses worldwide. Additionally, our goods have QS certification, national quality management system SO14001, and ISO9001 certification. Skilled manufacturers may modify their goods to satisfy your particular needs. They may collaborate with you to develop a product that suits your particular requirements.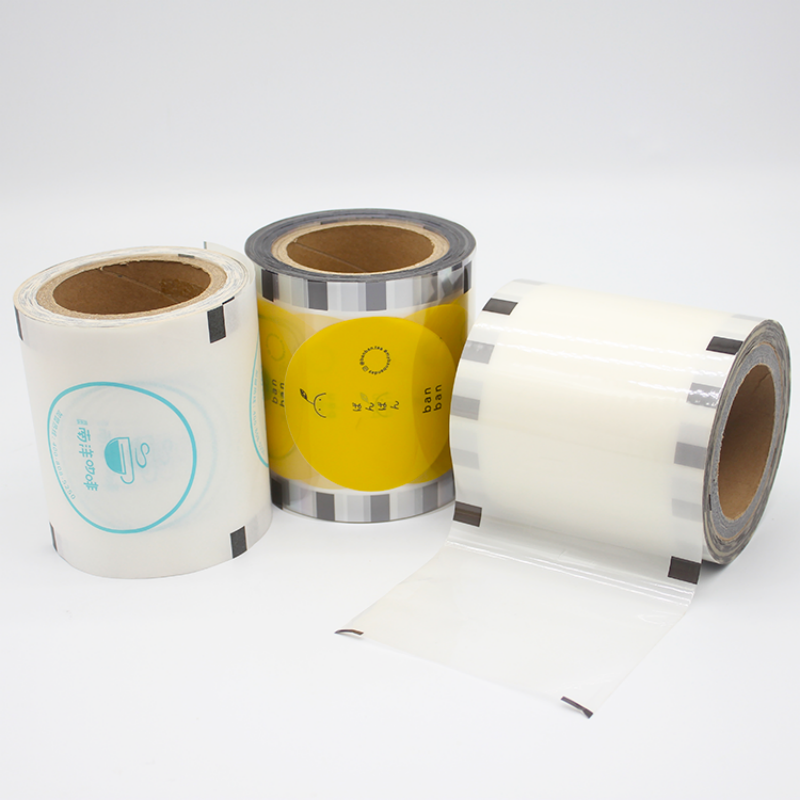 Professional producers have strong quality control procedures in place to guarantee that their goods are consistent in terms of thickness, size, and other parameters. This makes it easier to guarantee that your items are consistently high caliber.
Because professional manufacturers benefit from economies of scale and can make goods at a reduced cost, they frequently provide competitive pricing.
Experienced manufacturers can fulfil your order specifications and deliver your products on time, enabling you to stick to your production plan and prevent delays.
Conclusion:
Our Cup Sealing lids are not only practical but also aesthetically pleasing. You may select one that complements your business or personal style because it is available in several colours. Additionally, guests can view the excellent milk tea inside thanks to the translucent plastic material. This makes it an excellent marketing tool for your business. LOKYO can use this technology by working with a cup sealing film manufacturer, which offers several advantages, including cost savings, quality assurance, and enhanced customer service.